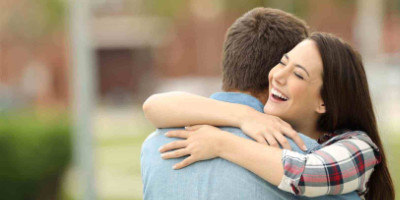 Trustworthy, Caring, and Professional Bail Bonds Service
With 24-hour availability, flexible bail requirements, and a commitment to customer service like no other bail bonds company, All City Bail Bonds is the best choice for local bail service in Washington State.
We are here 24 hours a day, 7 days a week, 365 days a year, offering FREE bail consultations and answering any questions or concerns you may have about the bail process or how much it will cost to post bond.
Call us today at 1-800-622-9991.
Lowest prices allowed by law. Payment plans available.
The bail bonds process can be confusing and intimidating. We know that you want to get your loved one or friend out of jail as soon as possible, but it can be hard to figure out what steps to take first.
All City Bail Bonds has helped people post bail and get out of jail in Washington for over 30 years. We have an office next to every major jail in Washington, including King County Jail, Pierce County Jail, Snohomish County Jail, and many others, which means that our bail bondsman can get to the person you care about right away.
One of the biggest advantages of working with us is our experience with the judges and posting bail in courts throughout Washington. Our understanding of the bail process means that we can get your friend or loved post bond faster than any other bail company in Washington. But, again, this is because we know the bail process in Washington inside and out.
We also charge the lowest bail amount allowed by law, so you know you're getting Washington's best bail service without overpaying.
Posting bail is a very personal experience, and we take the time to understand your needs and put you at ease. We also value the privacy of our clients, so rest assured that your bail transaction with us will be 100% confidential.
Find A Location - Bail Bonds Available Wherever You Need Them
Need More Info? We're Here to Help
Why All City?
Our team at All City Bail Bonds is the right choice for bail bonds services in Washington because we provide unparalleled customer service, professionalism, and honesty. You will be able to get in contact with someone 24/7, so you can feel safe no matter what time it is or how urgent your situation may seem.
How Bail Works
The bail process is a complicated one, but it doesn't have to be. Please find out how the bail system works here in Washington right from our team of experts by calling 1-800-622-9991 or by visiting our list of frequently asked questions and answers.
Consumer Tips
Not all bail bonds companies are the same. However, when looking for one, there are a few things to keep in mind that can help you avoid getting scammed or taken advantage of by shady bail bonds companies who only care about their profit margins and not your situation. Use these tips to help recognize fair and reputable bail bonds agents and protect yourself and your family from being taken advantage of.
Helpful Resource Links
Find links to bail bonds resources and information about the bail bond process for jails throughout Washington State.