Coronavirus
During this unprecedented pandemic, we want to extend our thoughts and prayers to everyone across our country and across the globe affected by the Coronvirus pandemic.
While our offices remain open, our biggest priority and concern is the health and safety of people in our community.
Accordingly, we have been operating with minimum staffing – just enough to keep the doors open – in order to provide our services to the community. We've also been following all social distancing and hygiene recommendations from the Center for Disease Control (CDC).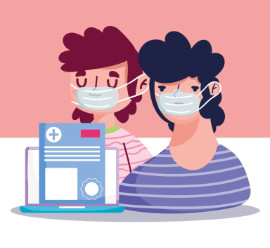 Health Guidelines
Please remember to follow all guidelines regarding social distancing & hygiene. These things save lives and can keep you and your loved ones healthy:
Frequently washing your hands
Avoiding contact with your face (eyes, mouth, nose)
Staying home when you feel sick
Covering your coughs and sneezes with a tissue
Cleaning and disinfecting surfaces in your home
Maintaining a distance of 6 feet from people in public spaces
For a complete list of guidelines for avoiding the spread of COVID-19 (Coronavirus), please follow the links below.
The All City Family