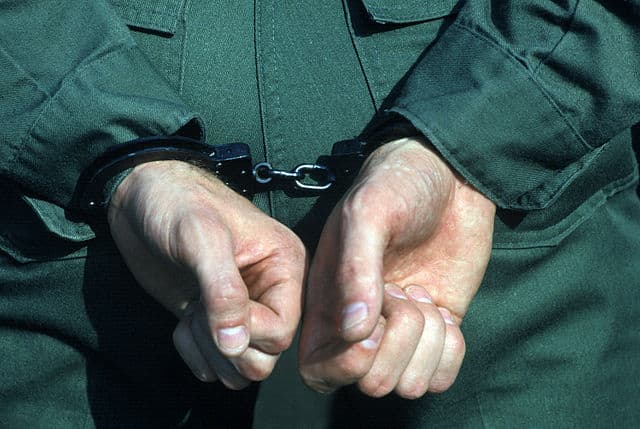 Alarm, concern, and frustration are all acceptable emotions in the face of a friend or loved one being arrested. Starting from scratch, it can be hard to find the next steps in order to release them from jail. And honestly, thanks to TV and movies, the term "bail bondsman" doesn't exactly garner tender loving feelings.
Thankfully, the bail process isn't too complicated and the profession isn't as scary as you might expect. The steps involved to hiring a bondsman and releasing your loved one from police custody are pretty straightforward.
Step 1: Find a Bondsman You're Comfortable With
Whether your search for bondsman begins online or in the local Yellow Pages, it's important to find someone you're comfortable talking and doing business with. A sense of professionalism, sincerity, experience, and understanding are all good qualities in a bondsman. The bottom line is, as with many professions, stick with your gut. If something feels off or shady about a bondsman, there are plenty more available to you.
Step 2: Begin the Application
Depending on company policy, the bondsperson may ask you to come to an office or can complete the process over the phone. Typical questions asked of you are as follows:
- Name of defendant
- Location of incarceration
- Amount of bail
- Pending charge
- Your relationship with the defendant
- Defendant's place of residence and type (rent or own)
- Details about defendant's family
- Defendant's occupation
- Contact information and names of defendant's family
Step 3: Arrange Payment
Payment plans for bail are available on a case-by-case basis, but you also have the option to pay in full. A down payment may be required for monthly payment installations and monthly payment plans will be arranged according to your specific circumstances.
Step 4: Sign the Documents
By taking the defendant's bail, you are agreeing to take responsibility that the defendant will appear in court and to settle any monthly payments as agreed.
Step 5: Pick Up the Defendant
From there, the jail will accept the bail bond and provide an estimated time of release. You'll be able to pick up the defendant at the jail at a given time, so plan accordingly.
Bail can be a scary process for anyone, but it doesn't need to be. For more information about the bail process, contact All City Bail Bonds by calling 1-800-622-9991. We hope you never have to call, but if you do, we're here to help.
Image source, labelled for reuse