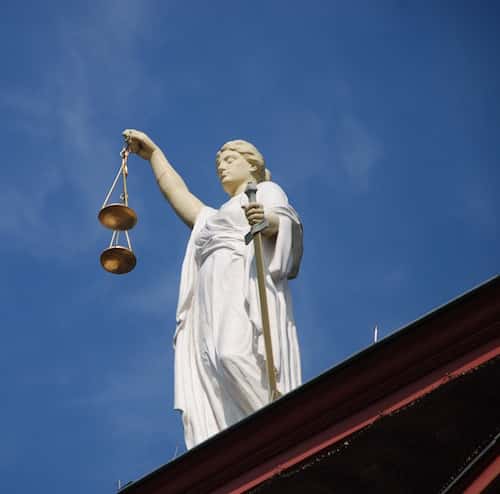 In August, the U.S. Department of Justice filed an amicus (friend of the court) brief proposing an adjustment to pre-trial bail policy for defendants who cannot afford to pay for their release. Following an arrest (but before the first hearing occurs), if an alleged offender is granted bail, said person has the option to pay a predetermined dollar amount that guarantees they will appear in court at a specified date and time. Last month's filing claims that fixed cash bail amounts can be unfairly restrictive for people with no or little income, who the Department of Justice argues should not be denied the same opportunity for pre-hearing release as those with a greater economic advantage.
According to the
Associated Press
, "the federal brief was filed Thursday [August 18] with the 11th U.S. Circuit Court of Appeals in the lawsuit of a north Georgia man who spent six days in jail in the city of Calhoun because he couldn't afford $160 bail following his arrest on a misdemeanor charge." After he was arrested and booked on charges of being a pedestrian under the influence, the man said that limited income from disability benefits prevented him from being able to post cash bail, according to the case background.
While still pending official response, the brief aims to reaffirm the argument that some pre-hearing cash bail policies may violate the Fourteenth Amendment, which guarantees equal protection for all citizens under the law. The Justice Department's recent push also comes in the wake of its March attempt to update court practices concerning those of lower economic status, which included a
warning
against jailing people for inability to pay fines for minor infractions.
It may go without saying, but as with most legal or political arguments within the public eye, many different parties stake many different claims in this argument. What do you think?
Read more
and decide for yourself.
This news serves as a reminder that knowing your rights and staying up-to-date with the current bail industry climate is crucial in the possible event of an arrest. If a friend or member of your family is ever faced with the prospect of paying bail and a
surety or bail bond
is on the table, the licensed professionals at All City can help you navigate your options.