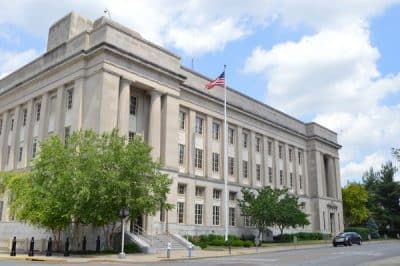 When someone is arrested and brought to the
Island County Sheriff's Corrections
in Coupeville, Washington, it's common for him or her to feel uneasy and even outright scared. The good news, though, is that most of the defendants in the jail have a bail set by the court holding jurisdiction of the charges.
Posting Bail
If the bond is a cash bond, then the full amount of the bond must be paid to the jail. In addition, a
bail bonding company
can be used to post an inmate's bond. A co-signer on the bond will be needed, and, in some cases, the bondsman may require collateral. This is generally reserved for very serious charges or for a defendant with a history of not appearing in court.
The jail does not make any suggestions about which bonding company should be used. There are many listed online or in the phonebook. The bondsman will then look up the inmate's information and determine how to proceed.
Release After Bond Is Posted
Once the bond is posted, the defendant will be released; however, this could take some time depending on how many other inmates are pending release, how many staff are available and other factors.
The bonding paperwork will tell the defendant when his or her court date is and where. It is important to remember that in order for the bond to remain in effect, the defendant must attend every court hearing – not just the first one. In addition, he or she must abide by the terms of the bond. These are court-imposed restrictions, such as refraining from drinking alcohol, from getting into a fight or for committing another crime.
After the Case Is Finished
Once the case is finished, the bonding company will return any collateral, but the fee for writing the bond is not refundable. If there were no court hearings missed, the cash bond will be returned to the inmate.